Following on from my tutorial with Caroline and my need to throw caution to the wind, and in so doing, work faster and more intuitively, Annabel Dover has considered where my work is today and offered further observations and recommendations.
She feels that I am on the right track for me by working through emotional connection to every day objects, working impulsively and intuitively, believing that  the work can be contextualised once completed and observed.  She made some interesting suggestions regarding presentation, a document or booklet to accompany the work, defining the historical context, the original photo, perhaps a map to locate, or a projection on a wall.  This could be expanded to include engagement from the viewer as to the emotion elicited, which could in turn lead  to further work.
She mentioned some materials that I might consider, Kremer's Watercolour Medium from Fitzpatricks to increase the flow and extend the working time, a medium that can also be used with dry pigment also from Fitzpatrick or Cornellison, to produce jewel -like colours;   Dr P H Martin's Watercolour dyes, which have very strong pigment, so might be good for larger works, although care must be taken due to the fading in sunlight of some pigments.
Artists to research:
Roxy Walsh  www.roxywalsh.com   Gentle yet intense use of watercolour, creating not quite abstract, not quite figurative images.  Following on from Rob Smith's lecture, it is interesting to note that Walsh has worked collaboratively with Sally Underwood for the last five years.
Jean Arp  1886-1966 German/French Abstract Creationist, exhibited with Kandinsky, Matisse and Robert Delauney.
Configuration 1927
1916 torn paper collage dropped and arranged according to the laws of chance
Emil Nolde 1867-1956 German Expressionist painter, emotional use of colour.  Also Kandinsky (1866-1944), Klee (1879-1940), Franz Marc (1880-1916) and Gabriele Munter (1877-1962)
Emil Nolde Rote and Gelbe Sonnenblumen  watercolour 36 x 48cms
Rachel Ruysch Dutch 1664-1750
Ruysch  Vase of Flowers
Maria Von Oosterwijck Dutch 1630-1693
Von Oosterwijck Vase of Tulips, Rose and Other Flowers with Insects 1669
Maria Sibylla Merian German 1647-1717 Botanical flower paintings
Anna Atkins English  Botanist1799-1871
Cyanotype 1850
Mary Delany English 1700-1788
1772 Detail showing hand tinted paper clippings from The Paper Garden by Molly Peacock.  She also has work at the British Museum.
Theodore Gericault French 1791-1824 figurative romanticism
Eugene Delacroix French 1798- 1863 figurative romanticism
Caspar David Friedrich German 1774-1840 romantic pastoral landscapes
Philipp Otto Runge German 1777-1810 romantic portraits
J M W Turner English 1775-1851 romantic landscapes
Henry Fuseli Swiss 1741-1825 romantic figurative
William Blake English 1757-1827 romantic fantasy
Peter Lanyon English 1918-1964 emotion and landscape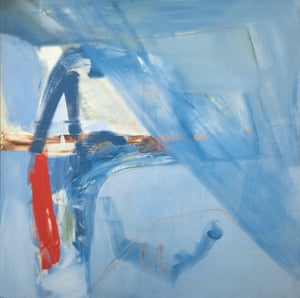 Soaring Flight 1960 Photograph: Courtesy of Arts Council Collection
Frank Auerbach German 1931 emotional portraits and landscapes
Leon Kossoff  English 1926 emotional buildings and portraits
Marlene Dumas South African 1953 emotional ink and watercolour portraits
Edgar Degas French 1834-1917 pastel dancers, working from photos
Dancers in Pink
Walter Sickert German 1860-1942  narrative and portraits
Annie Kevans French/English 1972 watercolour portraits
Eleanor Moreton English 1956 narrative
Laura Lancaster English 1979 narrative figurative
Chantal Joffe American 1969 portraits
Luc Tuymans Belgian 1958  portraits
Gerhard Richter German 1932 abstract, portrait
Elizabeth Peyton American 1965 portraits and flowers
Flowers and Actaeon 2009
Marc Quinn English 1964 sculpture and flowers
Mat Collishaw English 1966 contemporary take on Victorian art  http://matcollishaw.com/
Gary Hume English 1962 contemporary portraits and flowers
Interview https://www.pinterest.com/pin/473863192012888144/
Andrew Vass
Round Route 02 2013
Ideas for Working:
Quickly in series.
Painting the least possible to be recognisable.
Blotting like Rorschach tests.
Drawing on carbon paper.
Frottage.
Automatic drawing, from the subconscious. see Andre Masson.
Drawing with compressed charcoal, calligraph pencil.
Group photos from a week and paint them together like Freud painting a postcard in his work.
Suggested Reading:
Roland Barthes 1915-1980 – 'Punctum' in Camera Lucida
Walter Benjamin 1892-1940 – Unpacking my Library
Professor Carol Mavor – Blue Mythologies and other works
Jerwood Drawing website and previous catalogues
The Drawing Book edited by Tania Kovats
Vitamin D
Drawing the Line edited by Michael Craig Martin
Derek Jarman  – Chroma
Colour Series by Reaktion Books
Colour/Nature – Whitechapel series
Reflection on direction
I need to let go and let my emotional response play a greater part in my work.  By speeding up I may be able to sidestep the conscious mind.  Delicate layering will create a feeling of time and space. Continuing with life drawing,  responding to the paint and to colour, mark making, masking, considering backgrounds, working and reworking will all add  to the richness of the work.  Accepting that creating meaningful art is hard work will release me from the burden of succeeding all the time.
How I present the work and tell the story will unite what at first sight might appear disparate.  I am now armed with examples, techniques, reading matter and inspiration, I just need to do it and see what happens.  No more procrastination!